Merry Christmas 2021!

<!- text counter if we want one>



Here I am again, writing another Christmas message. It is unbelieveable how fast time flies. COVID has been the front line news story for the second year in a row, and COVID has certainly limited our ability to travel.
Living at the lake, we are very fortunate that we are already mostly isolated except for grocery runs and for visiting friends.

All in all, we had another really good year. Spencer spent the year at home, working on his van, which he hopes to take traveling next year. Laura and Frances were very busy in Calgary, so we only saw them a few times, and relied on video chats to keep in touch.

Louise and I did a lot of cycling - more than 4000km; and I spent a lot of time at the Radio Controlled Airplane flying field, both flying and practicing my photography skills. We also spent a lot of time on the water over the summer - wake surfing behind the boat - and me windsurfing and windfoiling.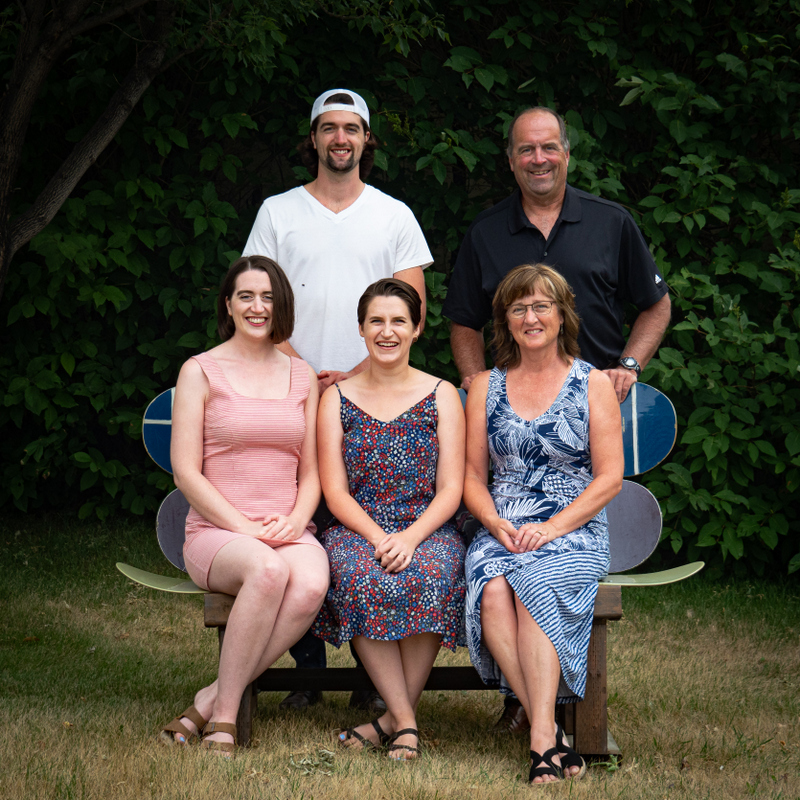 BR Spencer and Ted. FR Laura, Frances and Louise


The big highlight for our year was doing yard improvements. We replaced two of our small sheds with a 24x14-foot 'Barn' at the top of our hill near the road, and a 12x14-foot boat house down by the lake. We also had a contractor re-landscape our yard - creating two "relatively flat" patio/sitting areas where we can have a camp fire and/or just sit without worrying about our chairs collapsing on the steep slope. The work was finished late this fall, with a lot of the area topsoiled and seeded. We are looking forward to next spring when the grass starts to grow and we can begin using it.

2021 was certainly another strange year, but we have all stayed healthy and have had lots to do, so we are not complaining! Louise and I looking forward to some travel and more adventures in 2022 starting with Mexico in January.

Please take the time to read our individual pages to see what we have been up to.
---
Ted, Louise, Laura, Frances and Spencer wish you a very Merry Christmas, and a Happy New Year!
---
---
Please sign our guest book and leave comments that others can see......

---
---
---
For extra fun - have a look at our Christmas Past !!!
---
---
Please help me support these important causes!